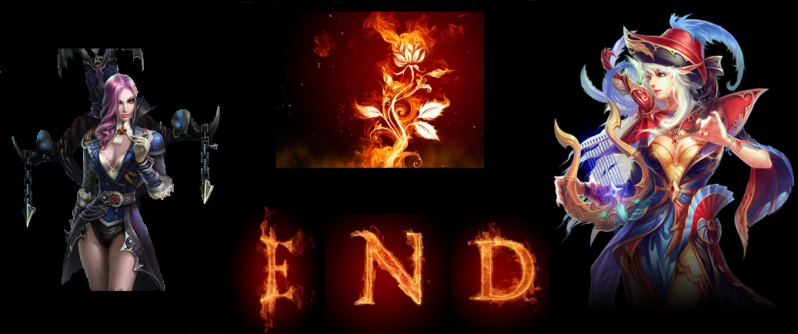 The official forum of Forsaken World End guild.

Author
Message
ArucardDracula





Posts

: 65


Join date

: 2011-07-07


Age

: 24


Location

: Ostagar, Forsaken World.



Subject: Guild Trade Runs Thu Jul 07, 2011 8:11 pm

---

Several people have asked me to post a trade run guide here, so here goes:

Always pick up wine from the Guild Market Wine dealer when you start out - he consistently sells cheaper than the Ring of Fairies merchant, so you get a head start when you head out (though it's not worth it to enter the guild base to pick up wines on subsequent passes of Ring of Fairies during the trade run).

First destination is Windless Town (47 21, 30 57), where you sell your Wine, and buy either Preserved Fruit or Lambskin, whichever is cheaper. The prices of these fluctuate massively, even during the course of the run, and they don't give impressive returns, but some profit is better than none, so I always pick them up when I sell wine. If they're over 77 coins, don't bother.

Second destination is Land of Scavengers (51 2, 27 34), where you sell your Preserved Fruit or Lambskin and buy Black Truffles. This merchant is actually in Lunagrant Woodland, but you can autopath to it from the Gloomy Forest map.

Finally, you return to the Ring of Fairies merchant (54 38, 37 16), where you sell the Black Truffles and buy more Wine for Windless Town, and the circle continues.

When you're within 9000 coins of the run goal and loaded, start selling 50 / buying 50 twice. For example, if I have 100 Black Truffles and I'm at 11000 / 20000, I'll sell 50 truffles, buy 50 wine, sell another 50 truffles, buy another 50 wine.

When I'm close to the goal at Land of Scavengers, I buy 100 Dried Venison with my usual 100 Black Truffles, and take it to the Oceanview Cliffs merchant (62 40, 37 58), sell 50 Dried Venison, buy 50 Silver Ore, sell another 50 Dried Venison, buy another 50 Silver Ore, and then dump everything at the Ring of Fairies merchant, and finish the run back at the guild trade run manager.

If you're on your 3rd or 4th trade run though, you might want to sell 50 Silver Ore at the Ring of Fairies merchant and buy 50 Wine twice, then sell your truffles and dump your wine at the Windless Town merchant, and finish.

I put trackpoints on my map for all the merchants I visit, in the order I visit them in, and autopath to each - this allows me to do guild trade runs when I can't give the game my full attention. If you do that though, bring pots, because autopath will take you through aggro mobs. You can set trackpoints on your map by pressing Shift+Right-click on the spot.

_________________

FW Username: ArucardDracula

Vampire Consultant & Recruiter

Master Troll of World Chat.™

ArucardDracula





Posts

: 65


Join date

: 2011-07-07


Age

: 24


Location

: Ostagar, Forsaken World.



Subject: Re: Guild Trade Runs Thu Jul 07, 2011 8:11 pm

---

Just Wanted to write this post for everyone so they can get the most out of there trade runs.1st off trade runs are not availible till lvl 40,the Merchant Skill can be aquired from Christopher in Freedom Harbor,Directly to his right there will be a NPC named Mian speak to him to learn you merchant skills,after learning the Job Merchant,these skills will enable you to do 3 Trade runs per day,instead of only 2 a day.

The Guild Trade Manager is located inside our base,to the left,up the spiral ramp,or can use teleport inside base to get up top fast,once there speak with Trade Manager to get your quest for 1st trade run.
Then can speak with Trade Mercant directly next to him to buy all the Wine you can afford.After that exit the guild base,once outside you are gonna go South ,to Windfell Trader and sell Wine to him.Once you have sold him the Wine,buy as much Silverware as you can,maybe even try and get a bargain,but only use once,need to save Bargains for last trade,Proceed back up to Ring of Faires to sell the Trade Merchant there the Silverware.Repeat Process buy as much Wine as you can and go back to Windfell Trader. After about 2 trips you will have enough money to buy more then 2 Stacks of Wine,At this point you will need to buy your Wine from NPC inside the Guild Base

The Merchant Dealer inside the Base sells almost 4 stacks of wine,Compared to only 2 Stacks outside,So buy as much Wine as you can once again and head back outside and back to Windfell Trader.After about 3 Trades you will be getting very close to your 20k. quota.This is Most Important part of the trade run,when you make your 2nd to last trade make sure to keep an eye on how much money you have in your trade window,you want to get close to 20 k. as possible,Can Left Click on items to seperate them ,so you dont have to sell more then 1 at a time if you want,This way it ensures you dont go over 20k. limit,a good number to get is around 19,850 to 19,950 you get the picture [Smile] . Final Step is to go back into guild Base and buy all the Wine the dealer has,you will still be 20 short,but no problem can buy the rest of the Wine from NPC outside the Guild Base,Now you are Heading Back to Windfell Trader with 4 Full Stacks Of Wine ,which will yeild your maximum Carry limit everytime,by doing this process for the first 3 trade runs.If For some reason you have Silverware or any items other then Wine left over right before you go to buy the 4 stacks of Wine,its no problem ,go ahead and buy much wine as you can ,then you wont be so close to your quota and can sell the unwanted Silverware etc. and buy the Rest of Wine without going over Quota.Once You have made the Maximum Carry limit go back inside Guild Base,and Speak with the Trade Dealer and make a Settlement,and you are done! you can now take the 2nd trade run,and Repeat Process over. Also you can use Bargain more then once during the Trade runs to speed up the process,but Make Sure to save about 3 or so for the final bargain to make Max Profit! Another thing to keep in mind,if you want to spend a little extra time,the route between Windfell and Ring of Faires there are alot of gatherables to get along the way,if not pressed for time [Smile] Good Luck all,and make yourself and the Guild lots of Cash,Enjoy! Also few things i wanted to add,the Market value is constantly changing,so if you notice not making much on Silverware,try buying Lambskin,or Fruit to take to Ring of Fairies for trade.

_________________

FW Username: ArucardDracula

Vampire Consultant & Recruiter

Master Troll of World Chat.™

Naglfar





Posts

: 41


Join date

: 2011-07-08


Age

: 26


Location

: Orlando, FL



Subject: Re: Guild Trade Runs Mon Jul 11, 2011 6:59 pm

---

update:

We're exploring a potentially easier route for the TRs, by going into another guild base in windless town instead of going through land of scavenging, so once more data is compiled we'll confirm or disprove its effectiveness. For now, the basic idea is to take wines from our guild base, and then instead of trading with the merchant in windless, enter the Elysia guild base. The entrance fee is 0 (free to enter), so enter and buy the silverware from there instead of in windless. From that guild base you can buy more bulk, and cheaper, and cut the middle man out and skip land of scavenging altogether. From there you can go straight back to the guild base and just rinse and repeat.

again, still in theory but me and silldar will be testing it today, so we'll know soon enough :)

thanks again silldar.